The platform for working together
Online collaboration, discussion & consensus
For institutions, organisations & groups

Remote working for teams has never been easier, with Discuto's live ideation & discussion tools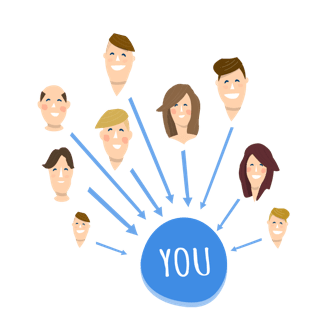 Collect everyone's ideas – anywhere, anytime
Open your decision-making processes by gathering mass opinions and feedback.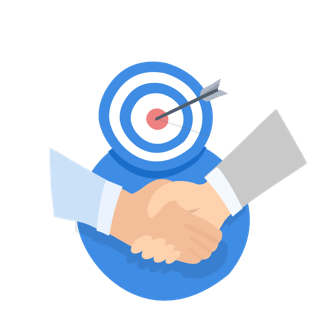 Discuss and solve controversial topics faster
Have focused conversations and highlight key areas before making informed decisions.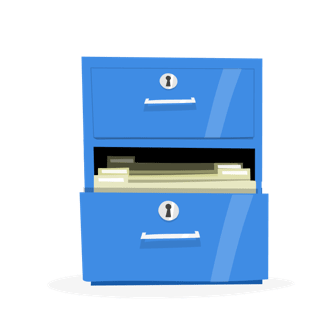 Manage processes and stay EU compliant
Record strategies and progress, with data privacy, compliance and control.
Over 18 000 users get better results, save time and money with Discuto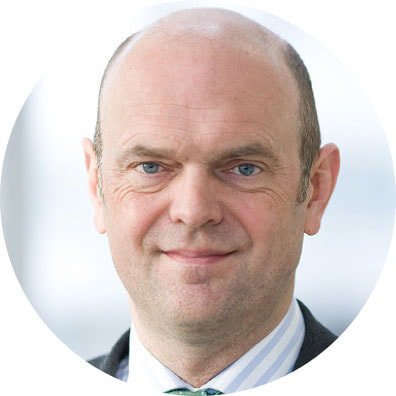 "The discussion on Discuto went exceptionally well and demonstrated the great potential of Discuto's approach."
Vice Chancellor Human Resources, Vienna University of Economics and Business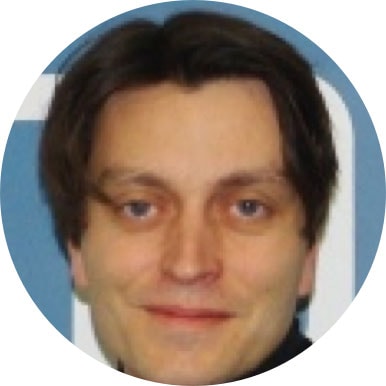 "It was a great experience to involve people from different non-profit organisations. The governance code was hugely improved."
Head Competence Centre for Nonprofit Organizations and Social Entrepreneurship, Vienna University of Economics and Business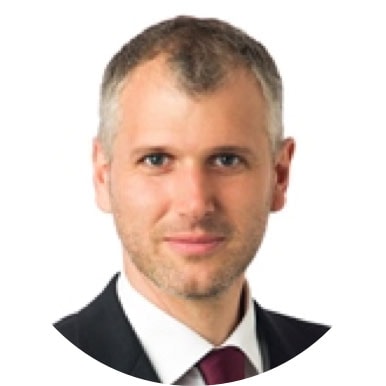 "The discussion of the Research Strategy 2020 on Discuto was a turning point of participatory decision making in Austria. Never before received a strategy paper such intensive scrutiny, discussion and innovative feedback. The final outcome was convincing and entered the policy arena with the weight of the community that contributed during the process"
Deputy Managing Director Austrian Council for Research and Technology Development
THE BEST COMPANIES AND INSTITUTIONS USE DISCUTO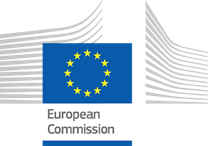 Ideation
Create an ideation campaign and invite all stakeholders. They'll add new ideas, vote and comment on existing ones. The best ideas will surface to the top helping you drive collaborative innovation.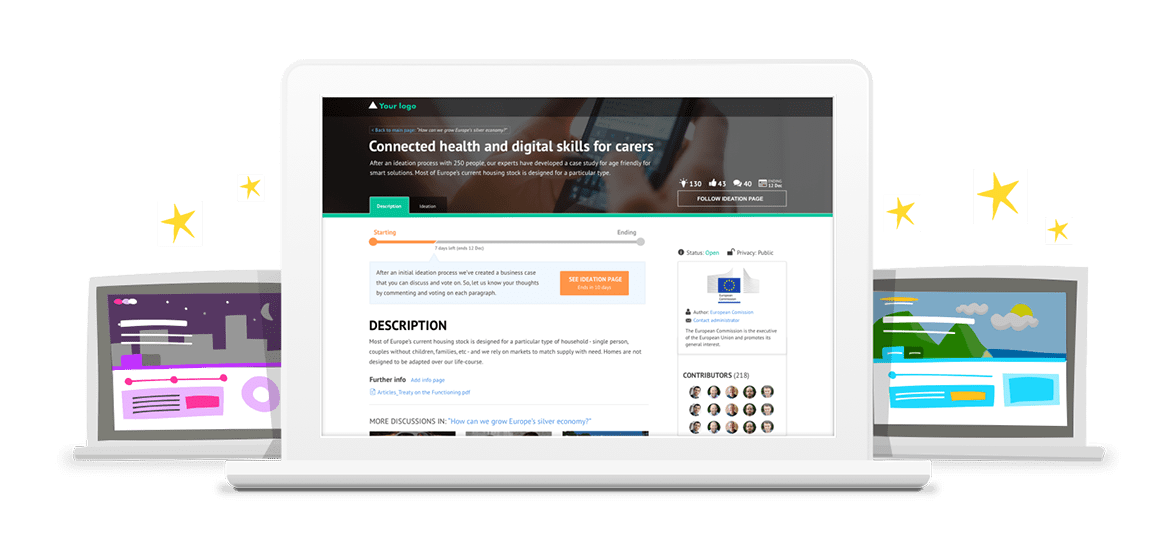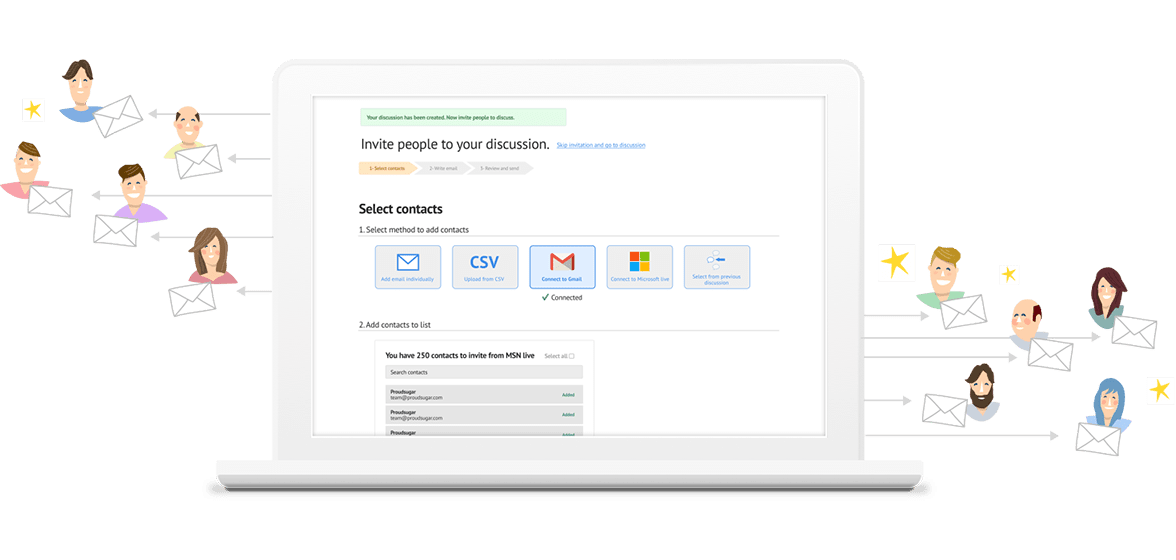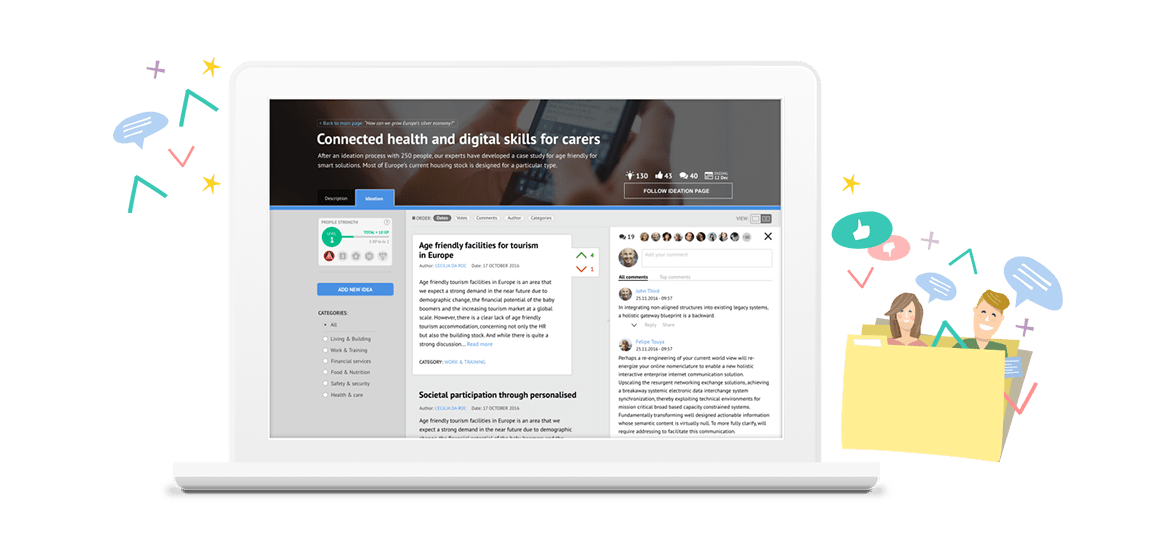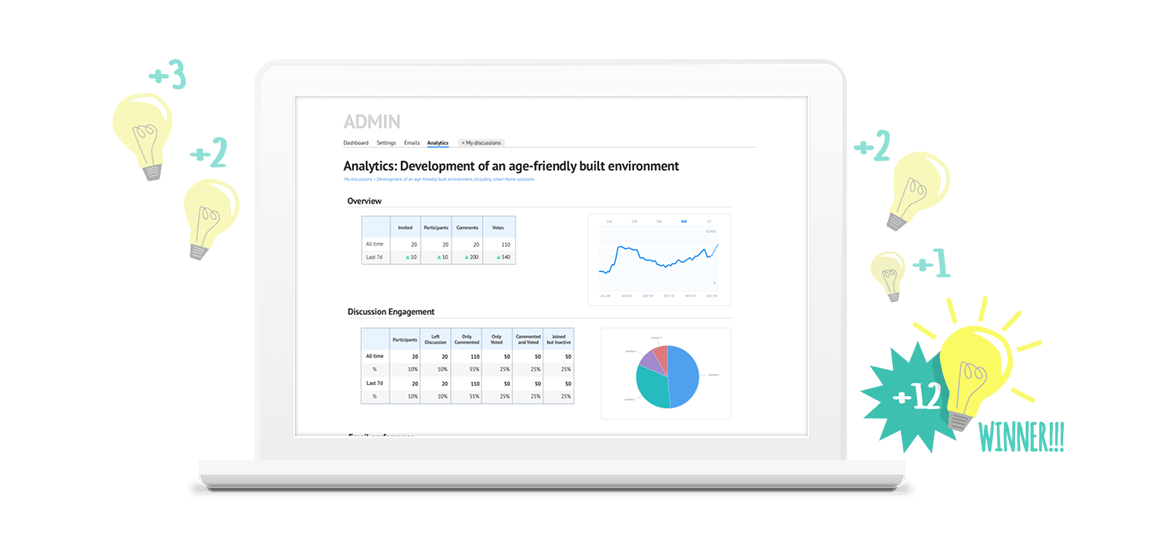 Learn more about features
Get feedback and reach consensus
Create a discussion and invite all your stakeholders to participate. They'll give feedback with votes and comments while you moderate. Then align controversial areas, reach consensus and make better decisions.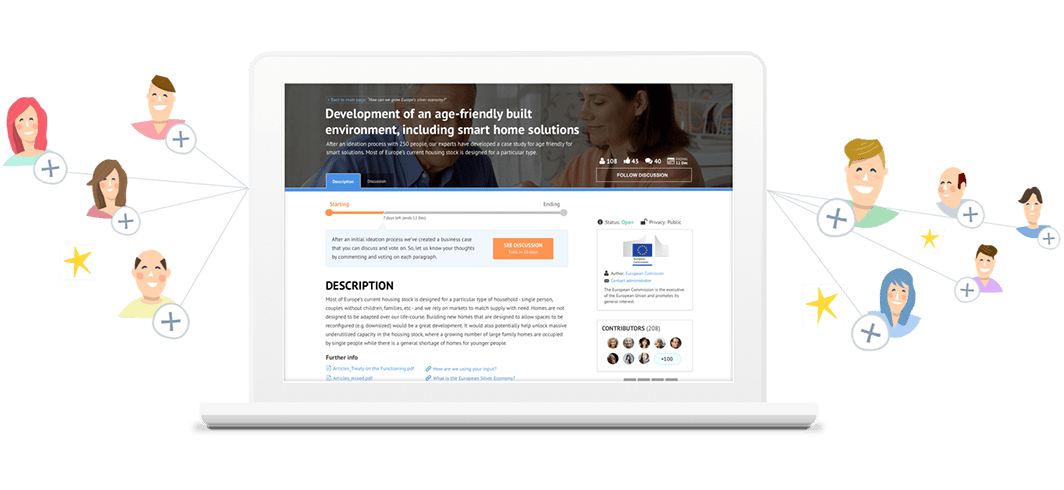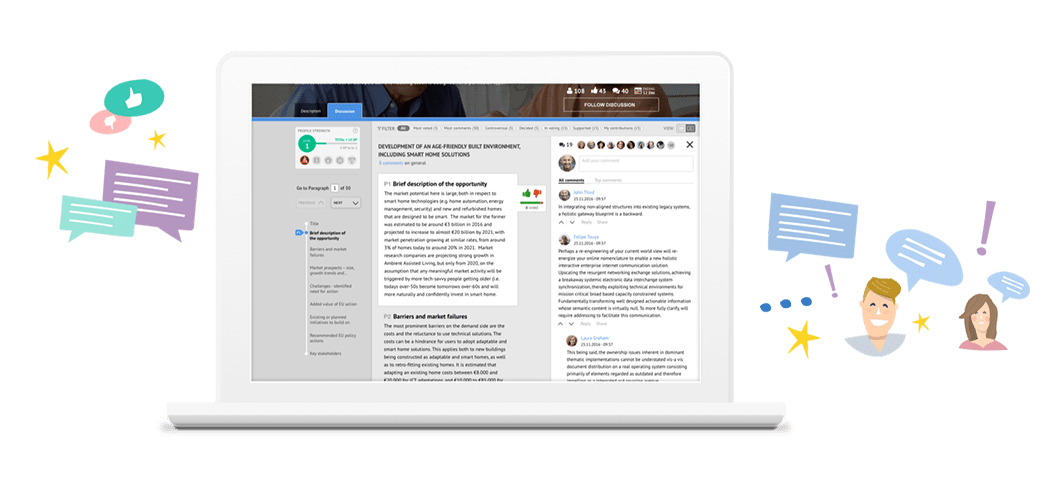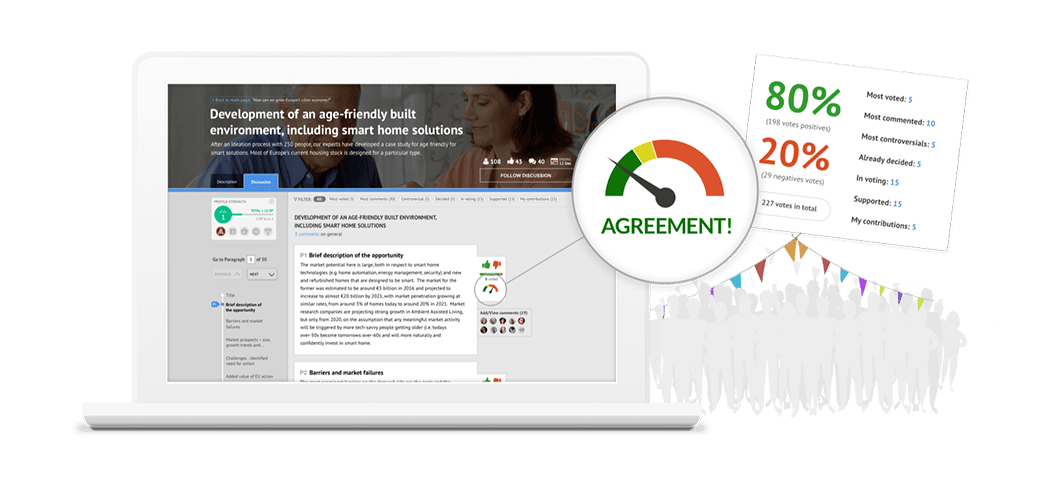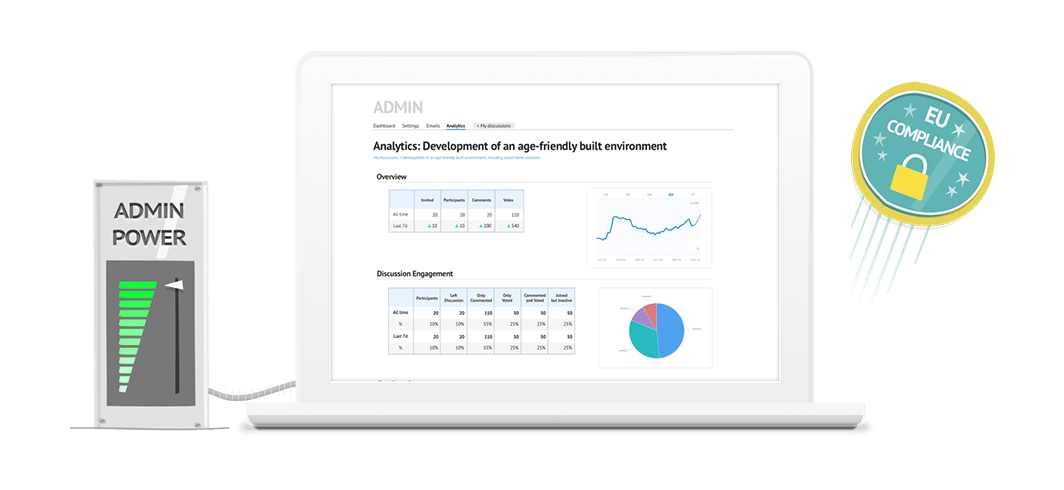 Learn more about features
Featured showcases
See exciting discussions from around the world happening on Discuto
Digital Services Act, JURI's Opinion to IMCO
DISCUSS NOW >
closed
Errichtung einer Seilbahn auf den Kahlenberg
DISCUSS NOW >
closed