Group discussions
that are effortless
At your fingertips the power to create effective group discussions and collaborate in your decision making.
Document uploader
Create discussions quickly with document upload & auto-format
You can create a discussion from any document, fast. Simply upload it and Discuto will automatically format it into a discussion with Headlines and Paragraphs. It's easy and effort-less. Don't do it manually! Save hours by letting Discuto do the hard work. You just focus on getting meaningful work done.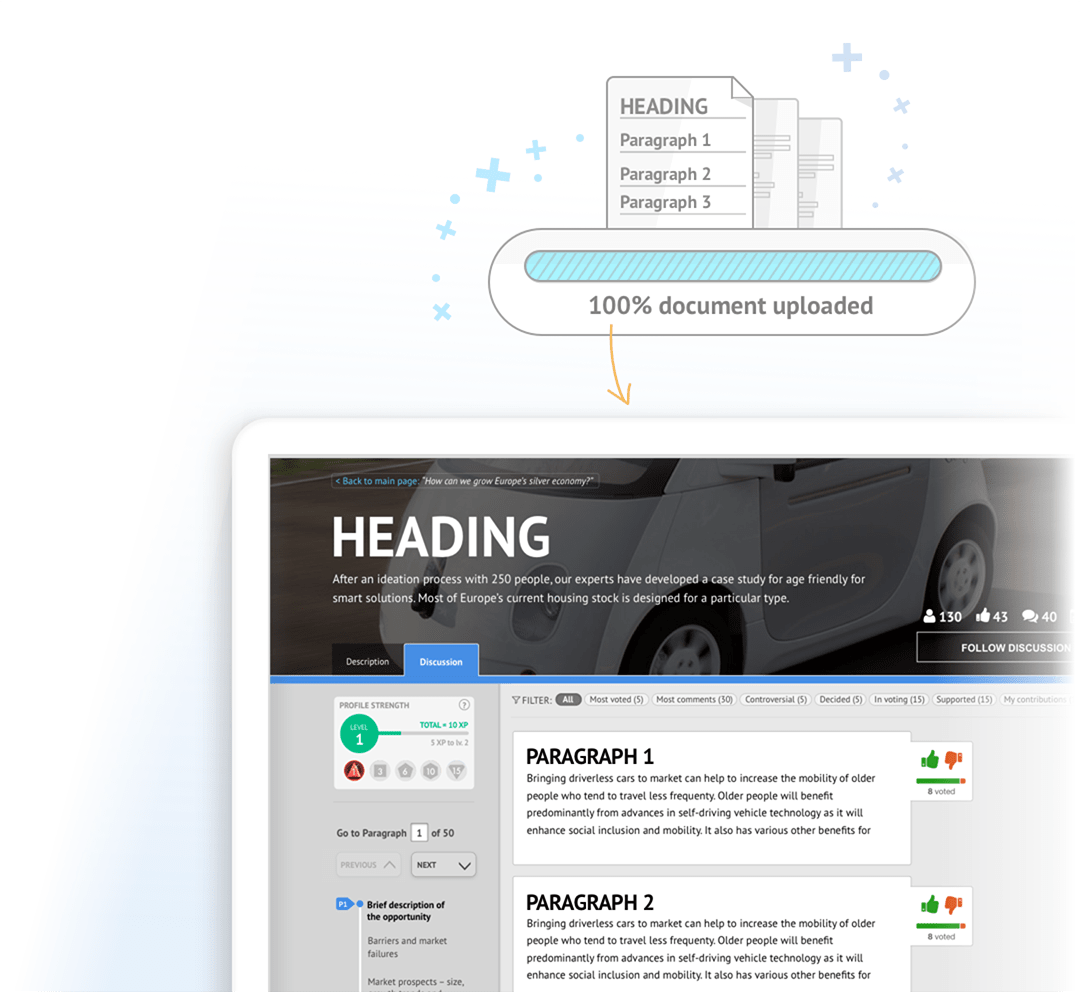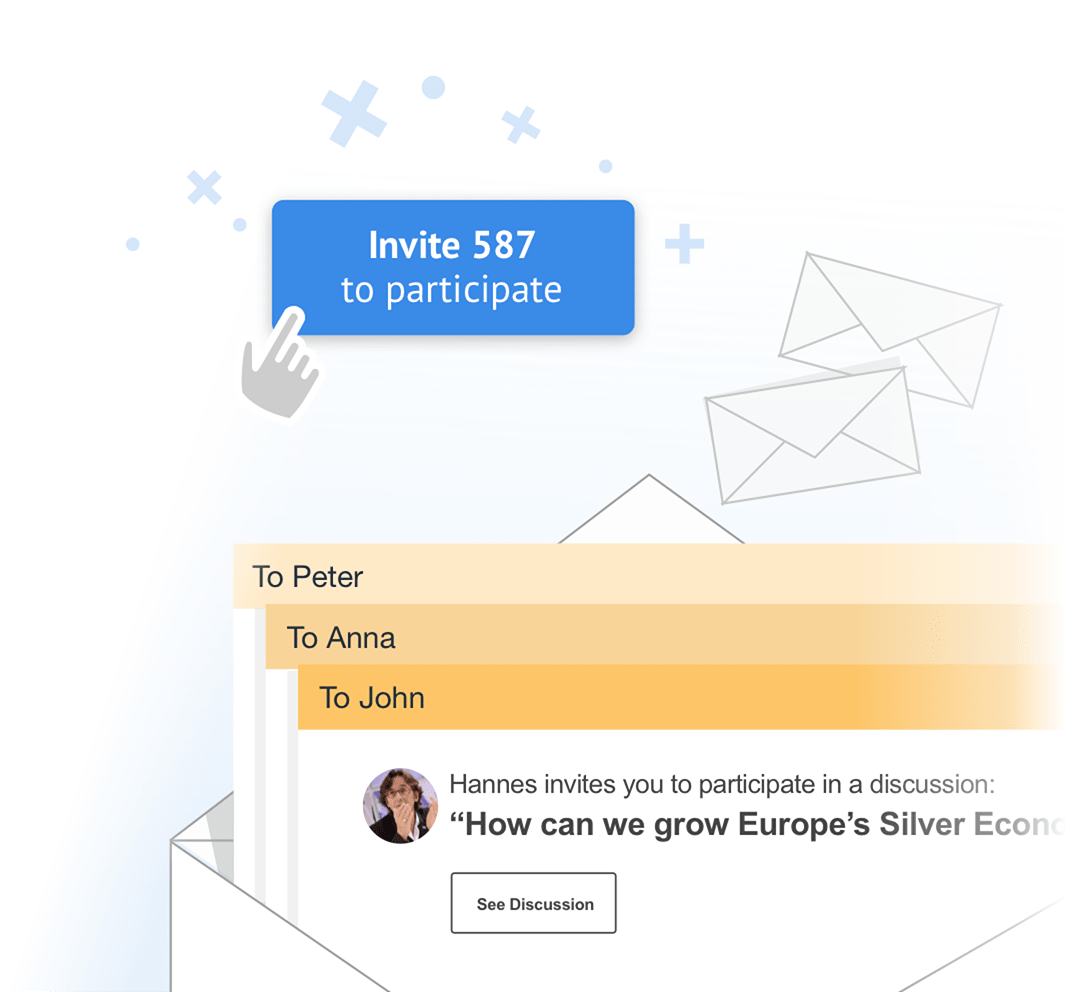 MASS CUSTOMIZED INVITATIONS AND REMINDERS
Invite and follow-up easily with all stakeholders in your discussion
Invite all participants to your discussion with just a few clicks. How? Just import recipients via copy/paste, CSV file upload or connecting to Gmail or Microsot Live. Recipients will receive emails personalized to their names. And if they don't engage, they'll receive automatic reminders! So don't send generic emails or waste time following up manually. Discuto will help you save time and get higher engagement.
INCLUDES ALL THIS AND MORE
Unlimited discussions with no time limit
Public or private discussions
Create an empty discussion or upload a document fast
Upload from your computer, Google Drive or Microsoft Drive
Add additional information pages
Automatic document formatting into headlines and paragraphs
Upload recipients with CSV, Gmail, Microsoft Live or copy-paste
Send mass invitations customized to each recipient's name
Test email campaigns in your inbox
Automatic follow-up reminders sent to recipients
Create custom emails and attach files
Email signature customizable to your brand
USER ONBOARDING & GRADUAL ENGAGEMENT
Get high participation by gradually engaging people
Visitors arriving to the discussion go through a quick onboarding, helping them get started and participating for the first time. Once they become users, Discuto's gamification system keeps them engaged. Participants that don't contribute receive gentle automatic reminders. So don't see you users quickly leave in confusion or overwhelmed, get them engaged in your discussion!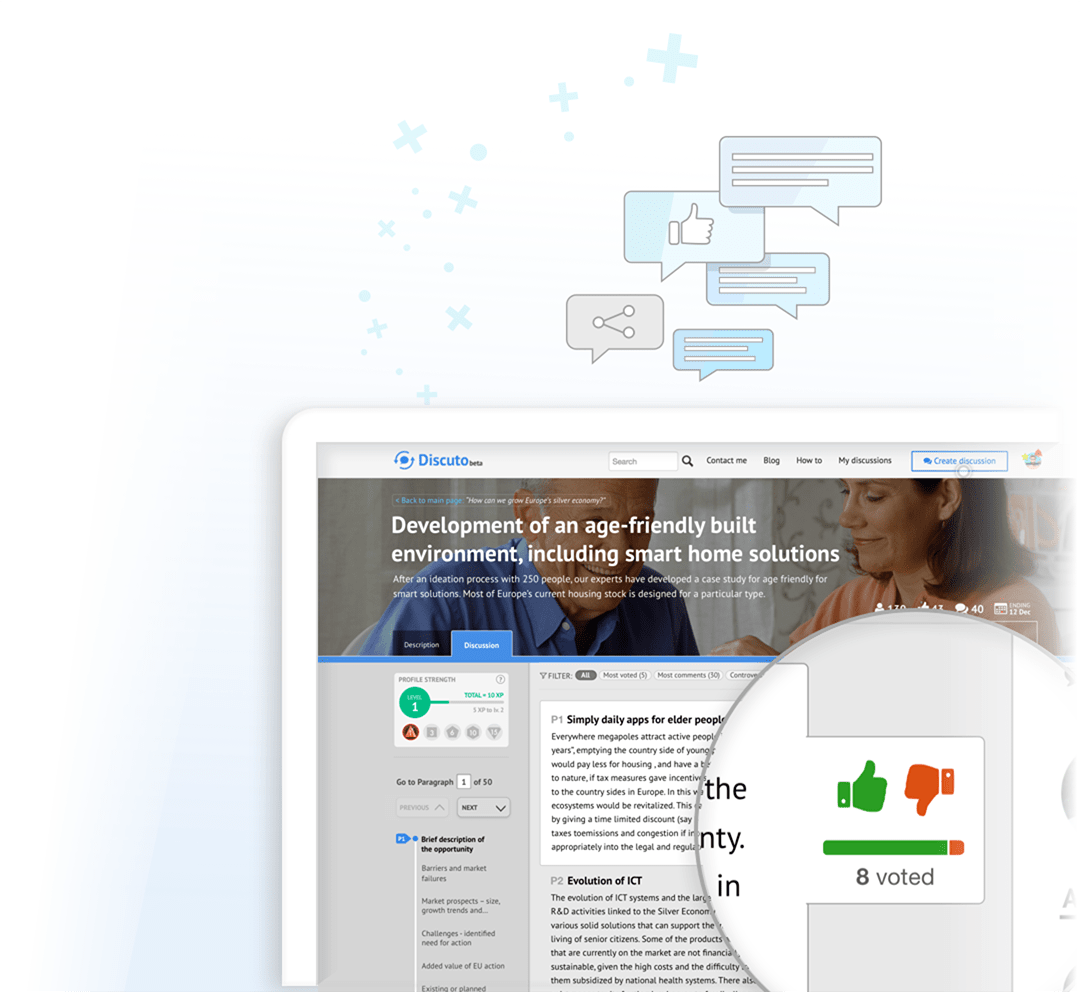 COMMENTING AND VOTING
Have meaningful discussions in a fully dedicated interface
Your participants will find it easy to share their opinion and give feedback with our voting and commenting system. A clean and comfortable interface that allows conversations to flourish in a transparent way, like never before. The important issues will surface, allowing you to focus on whats really relevant. So stop using non-dedicated tools. With Discuto's specialized interface, you can have structured discussions that are meaningful and effective.
INCLUDES ALL THIS AND MORE
Onboarding for users upon arrival
Easy-to-use interface for new users
Gradual engagement to get 1st vote/comment
Gamified system keep users participating
Vote up or down to show your agreement
Comment to share your opinion
View in Read mode or Comment mode
Filters for focusing on relevant parts
PATENTED CONSENSUS ALGORITHM
Find controversial hotspots and moderate effectively
As discussion creator, you'll quickly find controversial hotspots in the discussion. Discuto's patended consensus algorithm clearly indicates where to focus your attention. Then you just make the necessary changes according to your decisions. This way your discussions will always stay productive. So stop drowning in a torrent of unstructured opinions. With Discuto you'll find the key conversation areas and take immediate action.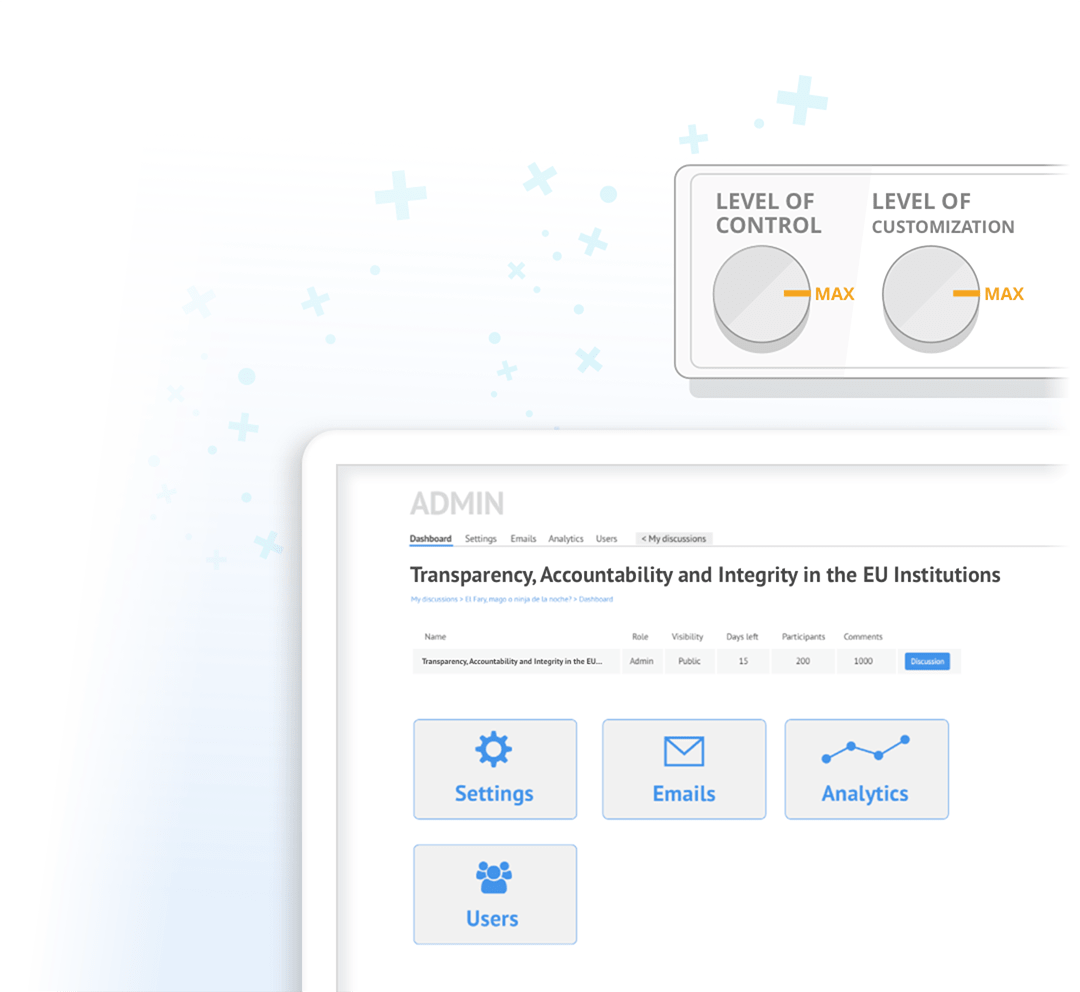 ADMINISTRATOR CONTROL AND CUSTOMIZATION
Have full control of your discussion with an easy to use admin panel
Have every discussion your way and under full control with the Administrator Panel. It does it all. Create a custom experience? Done! Quickly know your discussion status? Easy! Modify user roles or contact participants? No problem! And so much more. So don't conform to other platforms that restrict your capacity as administrator. With Discuto anything is possible because you're in total control.
INCLUDES ALL THIS AND MORE
Customizable branded banners
Patented consensus algorithm
Find controversial areas to engage
Track changes to edit texts
Full user and role management
Email specific custom segments
Track discussion performance with analytics
Reporting on participant engagement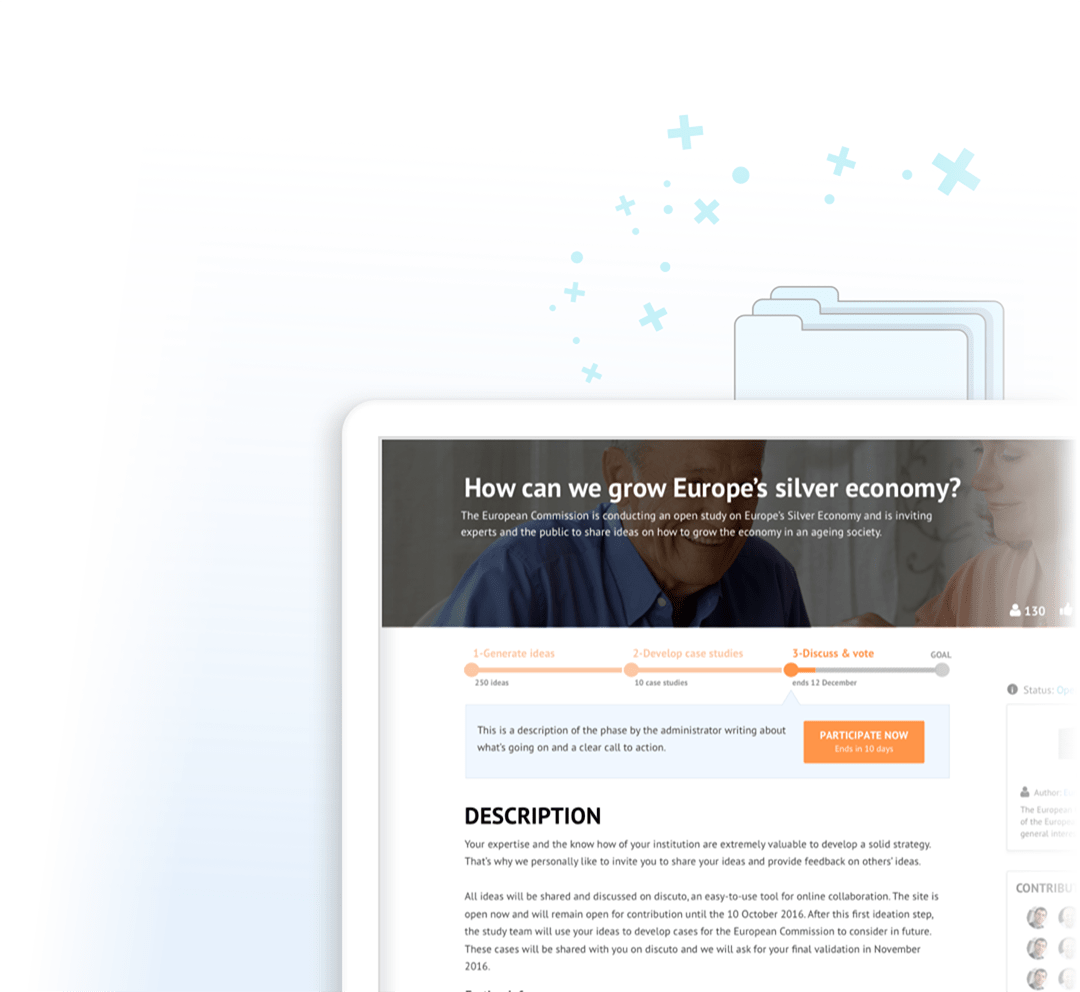 CUSTOM PAGES
Create dedicated pages to organize your discussions and projects
Want users to see a customized and dedicated page with attached discussions for your project or company? Now you can easily do it with 2 clicks. Simply create a page and start adding discussions. You can even customize the URL. Is your project online and offline with several phases, with discussions and ideations? Discuto can handle that too by centralizing and organizing all your process into one main site with clear phases. Not only will you make life easier for you users, but showcase high professionalism in your process.
100% SECURE AND PRIVATE
Feel complete peace of mind with our 100% security and privacy policies
Have open discussions without any fears or worries. Discuto complies completely with EU regulations, allowing you to operate with total safety. Your discussions are completely secured within our servers in Europe. Plus there's also no user tracking. So stop having important discussions through non- secure channels. With Discuto, you'll be completely secure to carry out your discussion

INCLUDES ALL THIS AND MORE
100% EU security compliant
100% EU privacy data compliant
Integrate offline and online process
Custom pages for your project/company
Showcase multiple discussions in one page
Add multiple phases to your projects
Customize pages to your brand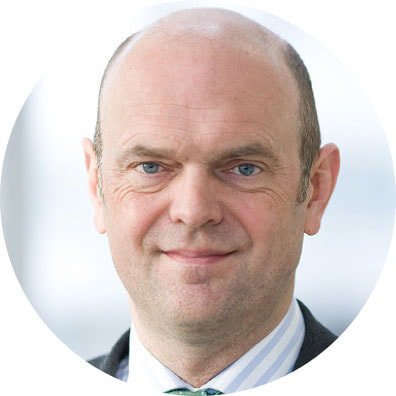 "The discussion on Discuto went exceptionally well and demonstrated the great potential of Discuto's approach."
Vice Chancellor Human Resources, Vienna University of Economics and Business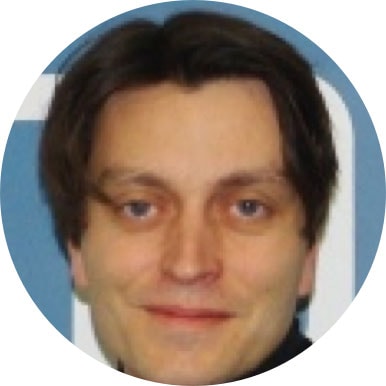 "It was a great experience to involve people from different non-profit organisations. The governance code was hugely improved."
Head Competence Centre for Nonprofit Organizations and Social Entrepreneurship, Vienna University of Economics and Business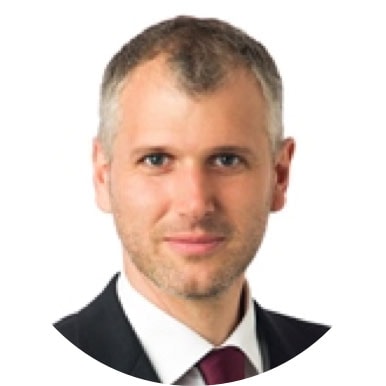 "The discussion of the Research Strategy 2020 on Discuto was a turning point of participatory decision making in Austria. Never before received a strategy paper such intensive scrutiny, discussion and innovative feedback. The final outcome was convincing and entered the policy arena with the weight of the community that contributed during the process"
Deputy Managing Director Austrian Council for Research and Technology Development
THE BEST COMPANIES AND INSTITUTIONS USE DISCUTO