European Whistle-blower Directive: Draft for consultation
0 days left (ends 13 Nov)
Go to discussion, participate and give your opinion
description
In a democratic society, we need to encourage and protect those who speak out and report wrong-doing or illegal behaviour. Thanks to whistle-blowers, scandals like illegal mass surveillance, industrial scale tax avoidance or the sexual abuse of children by peacekeepers have been revealed.
This is why the Greens/EFA group in the European Parliament believes that there is an urgent need to enact an EU legal framework that would set out common minimum standards for the protection of whistle-blowers throughout the European Union.
We have drafted, together with legal experts, a draft EU law to protect whistle-blowers. We opened the draft up to public consultation for almost 4 months, from 16/05/15 to 12/09/2016.
We would like to thank everyone who participated for their feedback.
For technical reasons, this platform deletes the comments and votes received once you notify participants that you have edited the text in line with their recommendations. For this reason, we have not used the "change and inform users" function for the majority of the text, because we wanted to keep a record of the comments received. We have instead just edited the text directly.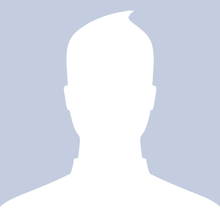 CONTRIBUTORS
(28)


















+10